Live Here, Work Anywhere!
Evansville Ranks High On 'Top Places For Remote Workers' List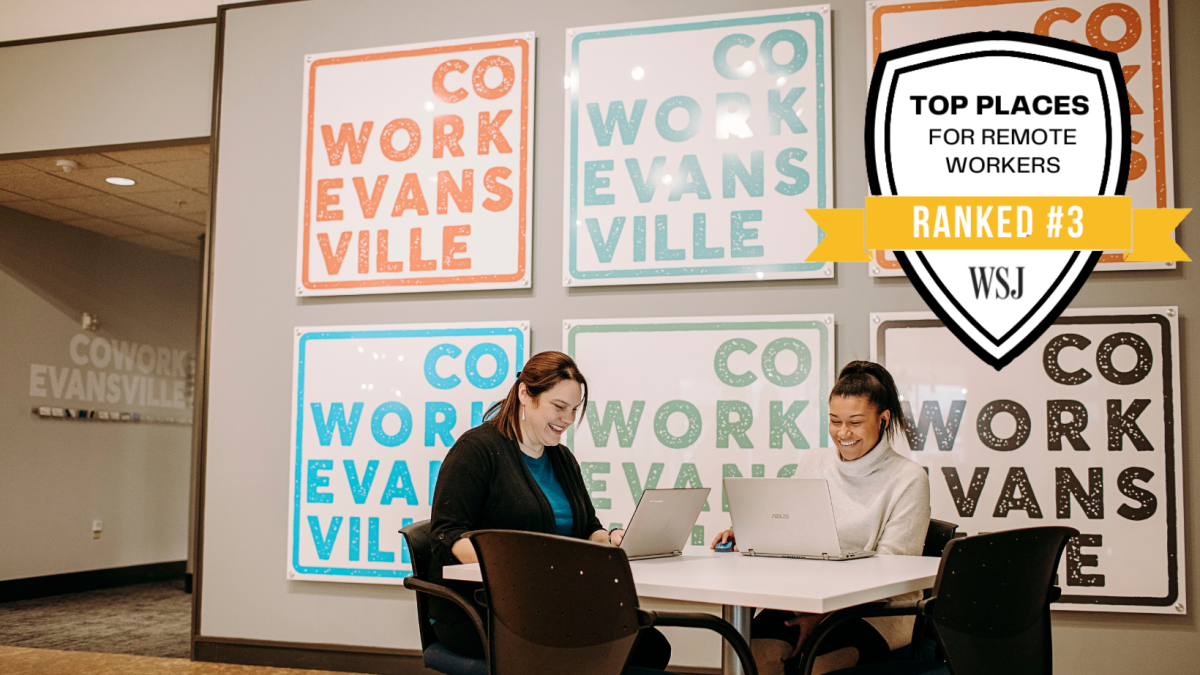 The Wall Street Journal created a list of 10 great places to work from home and Evansville landed at number three!
The ranking was created after a poll found the top factors that people said they cared most about in a remote-work location, like affordability, high-speed internet, more living space, access to restaurants and art venues, and proximity to an airport. The Journal then weighted those and looked for cities and towns that fit those priorities. Springfield, MO came in at number one, followed by Joplin, MO, and then Evansville, IN.
So why Evansville?
1.
With an average house listing price of $183,093 and an average house size of 1,739 feet, you can get more house for less money than many other cities around the country.
2.
The cost of living and unemployment rate are both low.
3.
100 percent of households in Evansville have access to 100mpbs Internet, and it's affordable, too. According to the Journal's survey, high-speed broadband is just $40.
4.
Evansville has a number of great restaurants, and some quality art venues, as well.
5.
The Evansville Regional Airport has frequent daily flights to major hub cities like Atlanta, Dallas, Chicago and more to make travel easier.
6.
You can find homes within a half a mile of a park, and plenty with lots of yard space.
With all of this, plus the experience of all four seasons, proximity to multiple large cities, and great networking opportunities and coworking spots, what's not to love?